Hawthorn v Gold Coast

York Park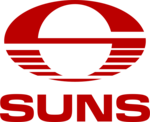 IN
Serong
Jeka
Grainger-Barras
Impey
Jiath
Lewis
Blanck
Morris
OUT
IN
Davies
Ellis
Markov
Atkins
OUT
| | Tip | Win % | Margin | ✓ | MAE | Bits |
| --- | --- | --- | --- | --- | --- | --- |
| Aggregate | | 50% | 0 points | ✓ | 6.9 | 0.00 |
| | | 61% | 12 points | ✓ | 5.0 | 0.29 |
| | | 57% | 6 points | ✓ | 1.2 | 0.19 |
| | | 56% | 5 points | ✓ | 2.0 | 0.17 |
| | | 56% | 5 points | ✓ | 2.2 | 0.16 |
| | | 55% | 1 point | ✓ | 6.0 | 0.15 |
| | | 55% | 5 points | ✓ | 2.0 | 0.14 |
| | | 55% | 5 points | ✓ | 2.0 | 0.12 |
| | | 52% | 2 points | ✓ | 5.0 | 0.06 |
| | | 52% | 2 points | ✓ | 5.5 | 0.04 |
| | | 51% | 1 point | ✓ | 6.0 | 0.04 |
| s10 | | 51% | 1 point | ✓ | 6.1 | 0.02 |
| | | 50% | 2 points | ✓ | 5.0 | 0.00 |
| Punters | | 50% | 1 point | ✗ | 8.0 | -0.01 |
| | | 50% | 0 points | ✗ | 7.3 | -0.01 |
| | | 51% | 1 point | ✗ | 8.3 | -0.04 |
| | | 52% | 1 point | ✗ | 8.0 | -0.06 |
| | | 52% | 2 points | ✗ | 9.0 | -0.06 |
| | | 52% | 1 point | ✗ | 8.2 | -0.07 |
| | | 53% | 3 points | ✗ | 10.0 | -0.09 |
| | | 54% | 3 points | ✗ | 10.0 | -0.12 |
| | | 54% | 4 points | ✗ | 11.4 | -0.13 |
| | | 55% | 4 points | ✗ | 11.1 | -0.16 |
| | | 56% | 6 points | ✗ | 13.0 | -0.18 |
| | | 57% | 6 points | ✗ | 12.8 | -0.23 |
| | | 61% | 9 points | ✗ | 15.8 | -0.36 |
"Bits" from Monash University Probabilistic Footy Tipping rewards tipsters for saying a win was more likely and punishes them for saying it was unlikely. Higher is better.
"MAE" is Mean Absolute Error, the average difference between predicted and actual margins. Lower is better.
Drawn games are counted as correct tips.