In a classic contest, Hawthorn kicked the last three goals to defeat Port Adelaide by 6 points in the inaugural virtual Grand Final.
The Hawks led – barely – at quarter and half time, before the Power turned it on in the third, kicking away to a 13-point break at three-quarter time. But in the final stanza, Hawthorn surged back to tie it up at 79 points apiece with only minutes remaining on the clock. Mitch Lewis delivered the winning goal, with the Hawks resisting a final Port Adelaide surge to capture the premiership.
The Hawks finished 5th after the 11-game regular season, and won four finals en route to claiming the Virtually Season 2020 flag.
Port Adelaide's Grand Final defeat was their only loss of the season.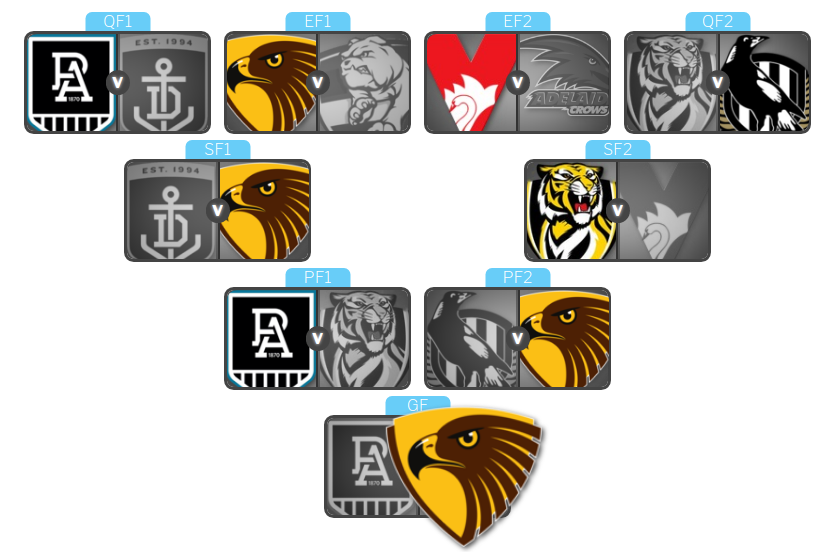 Thanks to everyone who followed along with the season – it was a lot of fun during the cold, football-free weeks. Special thanks to the trusty model authors who fronted up each week with their simulations: Stattraction, Live Ladders, Aflalytics, and The Flag, who modeled the Grand Final.