Matter of Stats on just how weird Round 7 was:
Last weekend's results were certainly, in the colloquial sense, "surprising", with all nine contests won by the team that was lower on the ladder at the start of the round than were their opponents. But, quantitatively, how surprising were they, and how much more surprising were they than other home and away rounds from other seasons?
Source: How Surprising Were the Round 7 Results? — Matter of Stats
Squiggle has always found Round 7 hard to tip, for some reason. Last week I played with the idea of adding a cap to the declared probability of Round 7 tips just because they've always been harder than normal: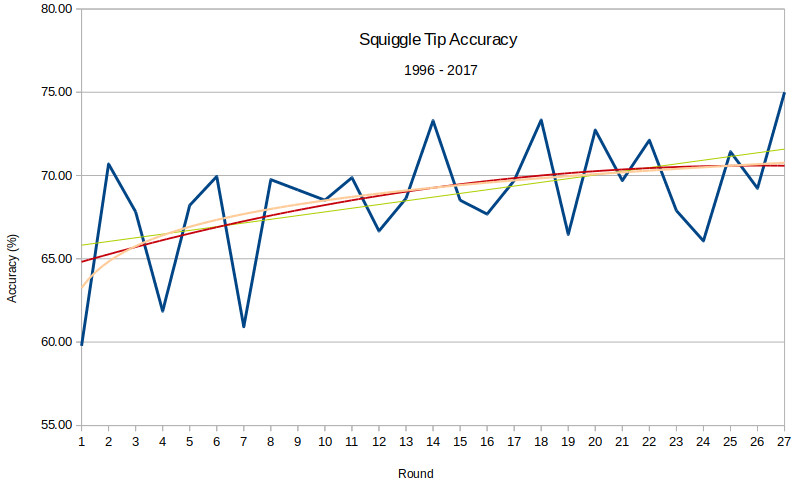 But of course I decided, "No, it's just random noise, there's no reason why Rounds 1, 4, and 7 should be harder to tip."
LO AND BEHOLD
5, 5, and 3 from those weeks.
I mean, it probably is just random noise. I think.